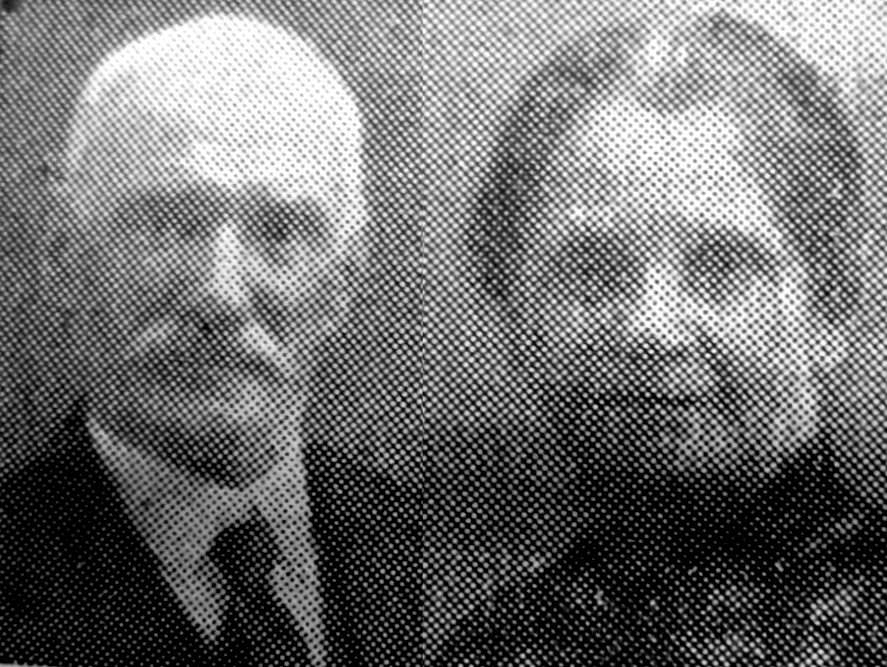 Mexborough and Swinton Times May 28, 1937
Golden Wedding
Mr and Mrs William James Gawthorpe, of Highfield range, Darfield, will celebrate their golden wedding tomorrow, are a couple with modern ideas.
They intend to celebrate the occasion with a holiday in Blackpool, their favourite resort; where during the course of their married life together they have spent no fewer than 30 breezy holidays.
"Yes, we were married in Queen Victoria's Jubilee year," said Mrs Eliza Gawthorpe, as she produce for our inspection a wedding present in the form of a large glass jug, which bore a crown and the date 1887 one side, and the words "The Jubilee of our Queen" on the other.
"We were married at St Mary, Wombwell, by the Rev Gordon Evans, and made the journey in a wagonette."
Mrs Gawthorpe is 71, and was born at Wombwell Main, serving an apprenticeship to the dressmaking, with the late Mrs Jesse Taylor, of Wombwell.
Mr Gawthorpe, who is 73, was born at Worsbrough Dale, and went to Wombwell in infancy. He has spent over 54 years of his working life at the coalface, both at Wombwell Main and Houghton Main Collieries.
Over 60 years ago he was a chorister at Wombwell church, and recall the fact that at that time, the late Mr Brown, schoolmaster at hemming Field School was choirmaster. Other choristers at that time in Wombwell choir were Charles and Fred Oxley, and Thomas Foulstone (a Wombwell blacksmith).
Old treasures which Mr Gawthorpe cherishes are a pair of cut class tumblers, which belonged to his grandfather, and are over a 150 years old; an invaluable book of Robert Burns poems and letters, which he purchased from a second hand shop over 50 years ago. He has had many striking offers made to aim for both these, but has clung firmly to them and intends to do so as long as he lives.
Mr and Mrs Gawthorpe have four married sons, all who live at Darfield, and three daughters, two of whom live at Thurnscoe. There are 16 grandchildren.
Mr Gawthorpe makes a hobby of gardening, and his wife does all her own house duties.