Mexborough and Swinton Times September 3, 1937.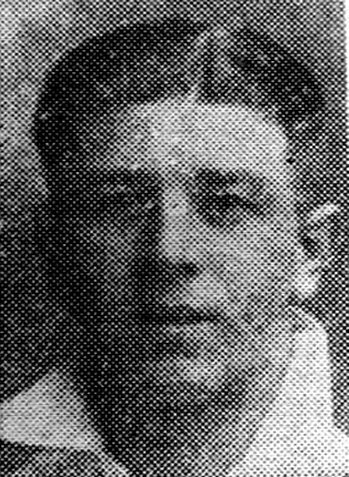 Brampton Ellis Senior School has a proud record for the production of footballers, and the staff scholars are at the moment following with close attention the progress of Ernest Shepherd, who is now having a trial with Fulham.
Shepherd played outside – left for the school a few years ago, and also played in the Dearne Valley junior side.
He is very fast, shoots well, a wizard at ball control, and uses his head every time he has to distribute the ball. He seems to have a very promising future.
From Wikipedia:
Ernest "Ernie" Shepherd (14 August 1919 – 2001) was an English footballer who played in the Football League as an outside left for Fulham, West Bromwich Albion, Hull City and Queens Park Rangers. He went on to manage Southend United.
Shepherd was born in Wombwell, near Barnsley, in Yorkshire. He joined Fulham in 1934 before signing for West Bromwich Albion in December 1948, moving on again only after only three months to Hull City.
He joined Queens Park Rangers in 1950, and made his debut in August that year against Chesterfield. Shepherd played 219 league games for QPR scoring 51 goals before retiring from playing in 1957.
He went on to coach both in England and abroad, and from 1967 to 1969 was manager of Southend United. Shepherd died in Eastwood, Essex, in 2001.